One battery, multiple tools. That's the assortment of Batavia MaxxPack 18 volt collection. The same battery can be connected to the full range of 'MaxxPack'.
Read more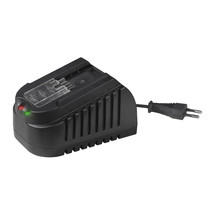 FREE SHIPPING FROM €150

Super fast delivery

Official Batavia webshop
One battery & battery charger, multiple tools! That's the idea of this unique Batavia 18 volt collection. On this one kind of battery, multiple types of machines can be connected. This will save you a lot of costs and widen all the convenience! For example, on this one type of battery, a hedge trimmer, grass trimmer, battery chipper or a circular saw or lamp can be connected. Check out the assortment here. What set do you put together?